Can Mold Grow on Plaster Walls?
One common issue faced by most residents of Chico is dealing with mold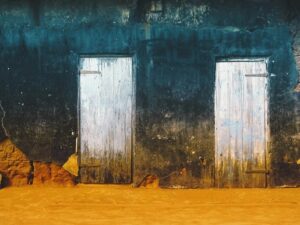 infestation both outside and inside their homes. While mold outside your home does not cause a grave threat to your health, it's when mold starts growing inside that creates a major problem.
Mold is most commonly found near damp and dark places, as it thrives on moisture and bacteria. However, mold can also be found in unusual places like concrete floors, wooden surfaces, or even plaster walls.
If you are wondering, 'Can mold grow on plaster walls?', the answer to that could be a tricky one. The truth is, mold can be found on plaster walls, but that's not because of the plaster itself.
Plaster cannot act as a breeding ground for mold as it is non-porous in nature. This means that plaster material cannot provide a food source for mold spores. While it's good news that plaster does not allow mold infestation, the bad news is it is still possible to find mold on plaster walls due to other factors.
Why is it Essential to Get Rid of Mold from Plaster Walls?
Mold growth inside your home poses several severe health risks. Mold found on plaster walls does not only ruin the aesthetics of your home but also poses other health hazards.
Common mold symptoms include:
Difficulty in breathing
Coughing
Skin rash and allergic reactions
Irritation around eyes, nose, and throat
Stuffy nose
Cold or flu
Asthma aggravation
Lung disease
Fatigue
Headaches and migraine
Mold exposure is particularly harmful to children and older people, especially those with chronic lung diseases. Therefore, it is essential to get rid of mold from your plaster walls as early as possible.
It is critical to clean mold as soon as you detect it, as mold causes a lot of structural damage to plaster walls. If mold is not removed on time, it could create other problems like pipe leakage, drainage issues, etc.
How to Remove Mold from Plaster Walls?
Before you start cleaning off mold from plaster walls, you need to take some safety precautions to ensure the cleaning process goes safely and smoothly.
Here is a list of things you will need:
Protective clothing
N-95 mask
Safety glasses
Safety gloves
Bucket of water
Mold cleaning product
Cleaning brush
Cleaning towels
Before you begin the mold removal process, you need to take care of a few things. Remove all the furniture from your room or cover everything to avoid further spread of mold spores.
Moreover, you also need to turn off all air conditioners and heaters in your home. If you are removing mold from a room, lock the door and keep the windows open to ensure all mold spores are released out of the room. You can place a pedestal fan to do that.
Now fill a bucket with warm water and add mold removal cleaner to it. Take your cleaning towels and dip them inside this water until they are thoroughly submerged. Now take these towels and begin cleaning your moldy spot with them.
Make sure that you discard each towel once you clean it. Never put a used towel back in the bucket, or the mold spores will spread inside. If there are tough moldy spots, you can use a scrubbing brush to scrape off the mold.
Once all the mold is removed from the wall. Repeat the whole process and clean off the rest of your walls and floor to reduce the chances of mold regrowth. Make sure that you throw away all the dirty towels in an airtight garbage bag and leave it outside your home.
Now that you are done removing mold from your walls and done cleaning off the rest of the room, it's time to leave the room for drying. Make sure that you close all the doors and windows and use only fan air to dry your plaster walls. Wait for at least 24 – 30 hours before opening the room to ensure that your plaster walls have successfully dried off.
You can go the extra mile if you wish to prevent mold from regrowing on your plaster walls. All you need is a mold-resistant sealant for that. Once your plaster walls are dry, take a paint brush or roller and cover all your walls with an even layer of mold-resistant sealant. This will prevent mold from resurfacing and also protect the structure of your plaster walls.
The Best Option for Removing Mold from Plaster Walls
While you can clean mold from plaster walls yourself by following the step-by-step guide shared earlier, there is another better option available. In fact, it is the best option out there!
Call a professional mold removal company to handle the job and save yourself all the hassle. An expert mold removal company like 911 Restoration of Chico can help you get rid of mold from any surface, be it plaster or concrete.
911 Restoration of Chico has a pool of trained and certified mold removal experts that are available 24/7 to take care of all your home restoration needs. With a reporting time of 45 minutes and a free assessment, 911 Restoration of Chico should be on your speed dial to prevent any mold-related emergencies. Contact them now to schedule your appointment.