Types of Licenses for Commercial Disaster Restoration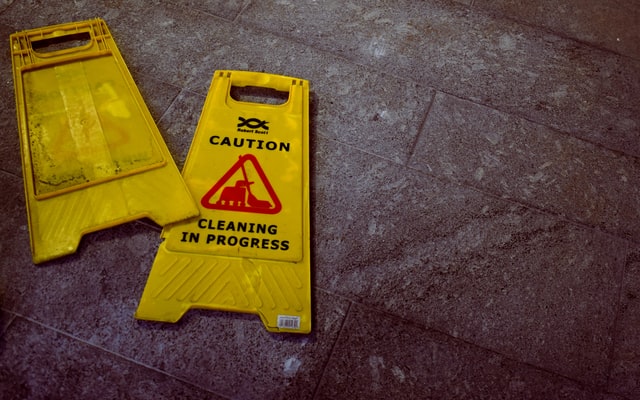 The more licenses a reputable disaster restoration company has, the more beneficial it is for you – that much is no secret. But how do you know which license is the right one? Before hiring, what qualifications should you look for, and what type of benefits can you expect?
There are several restoration and disaster recovery licenses out there, each offering the company a unique edge over those that don't have said license. Some licenses are all-purpose, i.e., they help the company become a 'general contraction' or a company that can handle different types of jobs.
On the other hand, some offer a specialized edge, allowing the restoration company to focus on any given area in particular. These may include employee and client safety, structural integrity improvement, property maintenance, mold expertise, environmental consciousness, and more.
Today, we are going to go over the different types of licenses needed for disaster restoration services and the benefit you can expect from a company hosting them.
Type of Licenses Needed For Disaster Restoration
There are numerous types of licenses for disaster restoration, but two of the most important ones include the contractor's license and environmental certifications. Both of these indicate that the organization you are hiring not only has the skill set necessary to improve your general outlook but also has a minimal impact on the environment while doing so. 
The licenses required are different from state to state, with California being particularly strict about them. Disaster restoration services in Chico have several baseline certifications that can be used to determine whether an organization is able to help you appropriately or not. 
These baseline certifications include:
Institute of Inspection Cleaning and Restoration Certification (IICRC) disaster-specific certifications

. These include certifications for:

Cleaning services

Property inspection

Applied Microbial Remediation 

Building Moisture Inspection

Commercial Carpet Maintenance 

Carpet Cleaning 

Commercial Drying 

Contents Processing 

Color Repair 

Carpet Repair and Reinstallation 

Floor Care 

Fire and Smoke Damage Restoration 

House Cleaning 

Health and Safety 

Introduction to Substrate and Subfloor 

Leather Cleaning 

Mold Removal

Odor Control 

Rug Cleaning

Resilient Flooring Inspection

Resilient Flooring Maintenance 

Senior Carpet 

Stone, Masonry, and Ceramic Tile Cleaning 

Trauma and Crime Scene 

Upholstery and Fabric Cleaning 

Wood Floor Maintenance 

Wood and Laminate Flooring Inspection

Restoration Industry Association (RIA) certifications. 

Content restoration

Environment restoration

General restoration

Fire damage restoration

Mold restoration

Smoke damage restoration

Water damage restoration

Occupational Safety & Health Administration

(OSHA) under US Department of Labor

10-hour OSHA card

30-hour OSHA card

Disaster site worker card

Basic all-company training

First Aid training

Emergency response

Incident response

Experience Modification Rating (EMR)
It is clear from the list above that IICRC is much more extensive than RIA, while the OSHA and EMR requirements stand out as crucial pieces of the disaster restoration puzzle for you. Organizations that have the necessary license are free to display the same on their website or any other marketing material. 
A copy of the same should also be available in physical form for clients to review. Furthermore, licensed disaster restoration companies should also provide proof that they are insured, along with a written customer complaint policy and education/training requirements for their technicians to all who wish to see. 
A Closer Look At The Contractor License
Contractor licenses are compulsory licenses for any disaster restoration company to operate in Chico. The license is dedicated to organizations that are looking to help clients deal with each type of natural disaster. The contractor license may either reflect the specific type of disaster the organization specializes in or may have a general contractor license that suggests that the company is fit for all types of disaster restoration. 
For the license, the state primarily looks at the geographical elements of the market in which the license is applied for and the economic state of the city, county, or state. For example, in California, there have been an increasing number of wildfires since 2020 and the number of houses damaged as a result. 
The state is giving out more licenses for fire damage restoration than for water damage restoration under such circumstances.
The Safety Licenses
OSHA's licenses are also known as industry standards for safety training. These are also optional licenses but play significantly in favor of companies looking to serve commercial entities instead of or along with residential ones. 
Employers need to determine, depending on the type of services they are looking to offer, which safety program is best-suited for their needs. For example, fire damage restoration and mold removal are much more hazardous than water damage restoration. While for the latter, a 10-hour OSHA program may suffice, the former requires more extensive training, i.e., a 30-hour program. 
If you are looking for a fully licensed and IICRC-certified company that specializes in a wide range of disaster restoration areas, give 911 Restoration of Chico a quick call. We are fully licensed and operate all across the US. We offer FREE quotes for property owners and are dedicated to helping you resume your life quickly and cost-effectively!