About Us
Leading by Example to Build a Better Community
911 Restoration of Chico is owned by Isaac Clark, a longtime member of the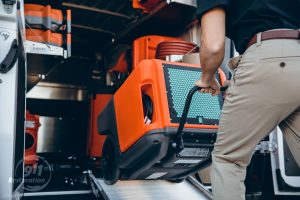 restoration and construction industry with a military background. He believes in accomplishing anything he puts his mind to, which made 911 Restoration a perfect fit for him.
Isaac was born and raised in Northern California. While he's been in many other places, he's chosen to make Chico his final destination because to quote him, he "always ended up coming back to Northern California because it's the community that raised me." This sense of community is what's inspired him to give back to the community via volunteer work. His main focus has been on child advocacy, which includes supporting various nonprofits while volunteering his time and energy when he's able to do so.
As owner and operator of 911 Restoration of Chico, Issac is in a great position to provide a meaningful presence that's needed by both the residential and commercial and business owners when facing an unplanned disaster. 911 Restoration works to deliver water damage restoration, fire damage restoration, sewage cleanup, and other emergency restoration services as needed by the residents of Chico. The Chico branch is exceptionally equipped to accomplish this thanks to Isaac's 16+ years of experience in the restoration industry, which includes helping other 911 Restoration franchises get on their feet as well.
When not working hard at the office, Isaac spends time indulging in his passion for staying in shape by hitting the gym. He also loves writing music. He's close to not only members of the community but also his brothers and sisters. As such, you can often find him playing a basketball or softball game, whichever comes up first.
Emergencies Happen at any Time
At 911 Restoration, we're big on the importance of emergency restoration. This is because an emergency can happen at any time day or night. For this reason, our IICRC certified technicians are available 24/7/365, no matter the situation. Besides being available at any time, Isaac and his team are adamant about getting you help as quickly as possible, which is why you can count on us to arrive within 45 minutes of receiving your call so a Fresh Start can begin. 
It's not enough for us to offer exceptional customer service. We insist on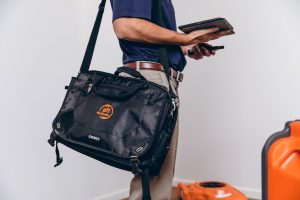 providing exceptional results. That's why each and every one of our IICRC certified technicians has trained extensively to understand how to correct every source of property damage. No matter if the damage is water damage, fire damage, or any other source of property damage, our team has you taken care of from the initial cleanup services to final repairs, structural testing, and more. This dedication is just part of the Fresh Start mentality 911 Restoration champions.
Accomplishing this takes work and commitment, which Isaac understands completely. This is evidenced by his work ethic and attention to detail. Isaac believes in being the first one there and the last to leave. This is an approach that has served him well in the past and is set to make 911 Restoration of Chico beyond exceptional. 
911 Restoration of Chico Powered by Higher Standards
While 911 Restoration of Chico is more than capable in the first place, that doesn't mean the team can't do it better. Besides hard work, Isaac and his team are committed to the principle of adhering to a higher standard. He approaches this by reminding himself to "go through life as if all eyes are always on you, then you'll always do the right thing." 
Isaac firmly believes this is what's needed to take 911 Restoration of Chico to greater heights, because it allows him and his team to keep the customer first. For this reason, every single restoration job is delivered with care and understanding provided by our technicians. We treat the property as if it was ours, which ensures we act with the same sense of urgency and attention to detail we'd expect if we were in your shoes.
Besides our physical work, we also believe in taking the time to walk you through the entire restoration process. This includes answering any questions you may have. We do this in an effort to keep you as comfortable as possible while gaining the information you need to enjoy true peace of mind. In fact, we'll even help you through the insurance claims process so it's one less issue to concern yourself with.
For these reasons and more, you can rely on disaster restoration that is unmatched in results and personal attention for an experience truly beyond anywhere else. Isaac and his team are standing by to deliver peace of mind and a Fresh Start that gets you back to good as new.