Water Damage Restoration in Chico
Weather Alert: If you are experiencing weather-related damage from the storm, call us today for emergency assistance! 
911 Restoration of Chico
Turbulent weather in Chico can disrupt your life by causing flood damage, water damage,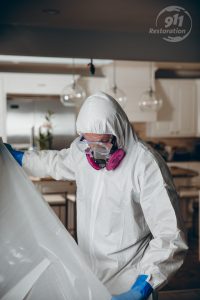 and pipe bursts. While high levels of precipitation make water damage in Chico a common problem, other issues also have the potential to impact homes and businesses. Sewage backups, mold, fires in chico, and natural disasters can all pose significant risks. Fortunately, 911 restoration owner is available 24/7/365 to provide full-service restoration the moment you need help. You can expect our team to respond quickly and work diligently to contain the situation and minimize the damage.
Our technicians will begin the mitigation process by giving the property owner a free visual inspection. During this initial assessment will check the property thoroughly to formulate an estimate of the required restoration services. Call us at (530) 214-5391 and allow us to offer you a free visual inspection.
Our staff wants to make you as comfortable as possible throughout the recovery process. We will be by your side, guiding you through this entire ordeal, no matter how challenging things may feel.
Customer service is integral to the restoration work, and our goal is to give you peace of mind as soon as we arrive. Our staff members are available to answer all your questions and calm any concerns.
Not only do we work with an experienced, trained staff, but our entire restoration company is licensed, bonded, and insured. Our insurance status ensures that we will protect you under even the most severe circumstances. You can trust that our technicians are qualified to handle anything. 911 Restoration of Chico employs IICRC certified professionals that have reached the highest standards in the industry.
At 911 Restoration of Chico, we offer a Fresh Start with our comprehensive selection of property damage restoration services, including but not limited to:
Whether you're a Chico homeowner or business owner, 911 Restoration of Chico is your Fresh Start! We'll communicate with you throughout the entire process, help answer questions related to insurance, and restore your property to its pre-damaged condition. One of our IICRC-certified teams is dispatched within 45 minutes of your call! Contact us today, and one of our friendly representatives will assist you in finding the nearest Chico location.
Service area map
Water Damage Restoration
Even though Chico typically experiences dry, hot summers, there is a significant wet season that begins in late fall. November through March are the riskiest months with the most rainfall. This is when water damage in Chico becomes an issue.
Luckily, when you find yourself dealing with a water damage emergency, our technicians will arrive within 45 minutes of receiving your call. We understand that time is of the essence when administering water damage restoration because the chances of subsequent problems are high.
Our technicians will conduct water damage restoration to uphold the
structural integrity of your property and stop mold growth. Since mold and mildew can form within a couple of days, immediate water damage repairs are crucial.
Whether you're dealing with a home flooding incident, pipe burst, or commercial water leak, we will arrive ready to begin same-day water removal services.
We know that drying and dehumidifying procedures are vital to the recovery process. By making your property as dry as possible, we can prevent mold infestations, water damage to wood structures, and rotting drywall.
When you hire 911 Restoration of Chico, you can expect to receive full-service water damage restoration from a highly qualified team of professionals. We care and understand what you need to from a flooding chico ca. Call us at (530) 214-5391 and see how we can help.
Call us the moment you discover flood damage, ceiling leaks, or any other type of water damage in your home or business. We will provide you with the water damage restoration needed to turn your disaster into a Fresh Start!
Steve Toney
"Isaac was the only one I called that could come out to my house the same day to help me mitigate the damages. His estimation on the cost of repairs was spot on and his helpers did an excellent job. He will always be my first call in the future if I need his services, but hopefully I won't need to!"
Cleaning Services & Disinfection Solutions
The coronavirus pandemic has become so widespread that it's reached global proportions in its spread. For this reason, we all need to do our part to combat this problem. To that end, we can all contribute by maintaining our personal hygiene.
In the case of property owners, they can take things further by also ensuring their buildings remain sanitized according to protocols. This will keep the people who come and go remain as protected as possible. For this reason, 911 Restoration of Chico delivers Cleaning services in addition to various disinfection solutions for both residential and commercial properties. Our IICRC-certified technicians remain fully compliant with all current CDC and EPA protocols in an effort to deliver optimal results with our Cleaning services. The problem can be fixed by working together. You can count on us to do our part to ensure your peace of mind.
Mold Removal
Mold is tricky due to its ability to hide within walls, ceilings, flooring, and even furnishings. It is possible to have a mold infestation growing behind the scenes without ever knowing it's there.
911 Restoration of Chico wants to make it easy for you to receive mold removal services. Even if you are unsure, you can reach out to us without taking a risk because we give property owners free mold inspections.
We have spent years uncovering mold colonies in homes and businesses and know exactly where to look. Our mold experts will act quickly to stop spores from spreading throughout the property.
Flood damage and water leaks are the leading causes of mold and mildew growth. This connection with moisture makes water damage restoration an essential part of the mold removal process in Chico.
The speed at which mold can grow makes fast mold removal vital. It only takes 24 hours for spores to grow after they have come into contact with moisture. Our technicians will implement water damage repairs to not only eradicate your current mold problem but to prevent future infestations, as well.
With 911 Restoration by your side, you will receive full-service mold remediation that deals with every aspect of your property damage. From black mold removal to flood cleanup, you can trust us to provide you with the services needed to turn your property into a clean, safe environment.
Sewage Backup and Cleanup
There isn't a situation more unpleasant than a sewage backup. Not only does raw affect the aesthetics of your property, but it can impact the health of everyone inside the home or business.
Sewage is also known as black water, which is a category three water. Blackwater contains toxins, bacteria, waste, and other biohazards that can significantly impact your health.
Your wellbeing is our top priority, and our technicians will do whatever it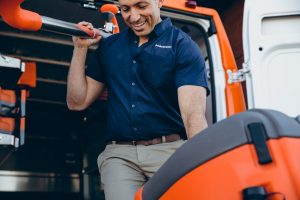 takes to keep you safe. We will respond immediately to begin the sewage cleanup services needed to sanitize your property thoroughly.
As soon as we arrive, our technician will contain the situation with the use of water extraction technology. We will safely dispose of the sewage water, implement odor removal techniques, and decontaminate the affected area.
On top of conducting the sewage cleaning services chico ca, we will repair any water damage and check for mold. Mold can grow from black water within a matter of days, which is why it's critical to receive sewage restoration as soon as the backup occurs.
Call our technicians the moment you experience a sewage backup in your home or business. We will get your property looking clean and smelling fresh today! Call us at (530) 214-5391.
Fire and Smoke Damage Restoration
Chico is in an area prone to experiencing fire damage. The dry, hot summers contribute to the spread of wildfires that can have a devastating impact on homes and businesses.
Even though there are steps you can take to minimize the chances of incurring fire and smoke damages, it is impossible to prevent these disasters completely. When these situations arise, our technicians will help you recover with expert fire damage restoration services.
You can count on us to provide thorough fire and smoke removal. We will conduct a free fires in chico damage consultation and come up with an estimate to ensure you feel comfortable with restoration work.
To administer a complete fire cleanup job, it is crucial to address the water damage created by the fire department. In some cases, flood damage can be more devastating than fire and smoke damage.
It takes hundreds of gallons of water to put out a fire, and that can be very destructive. As part of the fire damage restoration, we will conduct water extraction and drying services to recover your property in full.
Our technicians will formulate a fire damage restoration strategy specifically designed for you.
Disaster Restoration
There is always the possibility of unforeseen natural and human-made disasters. These situations can strike at any time, and even if you are prepared, the moment may come when you need professional disaster restoration.
911 Restoration of Chico can handle any disaster that impacts your home or business. Whether you're dealing with a property fire, sewage spill, or flooding incident, you can have confidence in our ability to completely recover your property.
If you're dealing with a water damage emergency in Chico, our technicians
will respond with same-day flood cleanup services. We will conduct thorough water removal and drying procedures, as well as complete structural repairs.
When fire and smoke issues arise, you can depend on us to be there as soon as the fire department leaves your property. Our technicians will conduct extensive fire damage restoration that addresses all ash, smoke, and water damage problems.
Our goal is to put your mind at ease with our disaster restoration services as soon as we arrive. Whatever the situation may be, our repair techs will make sure your property is safe and sound for you and your family.
Call the restoration company at (530) 214-5391 that cares and understands what you need to recover from a disaster. We will get you on the road to recovery today!
Commercial Restoration
911 Restoration of Chico understands the importance of getting your business back up and running as quickly as possible. You can depend on us to respond with emergency commercial restoration services that will repair any damage affecting your property.
We will keep a constant line of communication open, so you are informed about the status of the commercial restoration every step of the way. Our technicians will continuously give you updates and answer all your questions. Our staff will assist you with every aspect of the commercial restoration, from the property repairs to the financial logistics. Along with having competitive prices, we also accept all types of insurance.
We offer free insurance consultations, so you fluently understand your policy and the coverage you are entitled to receive. We want to keep your out-of-pocket expenses low by helping you receive financial aid from your insurance provider. The information your insurance company gets will determine the coverage you receive. Our onsite technicians will not only directly bill your provider but also help you take inventory of your property damage and submit your claim.
911 Restoration of Chico will assist you with anything you need to get through even the harshest circumstances. Call our office today, and we will get started giving you the Fresh Start you deserve!
Serving the communities of Chico, Corning, East Tehama County, Paradise, Red Bluff and surrounding areas.