Water Damage in Corning
Response time plays a crucial role in mitigating water damage issues. If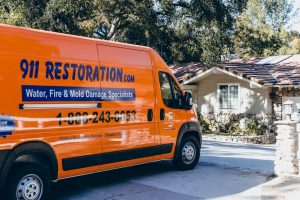 too much time goes by, the moisture can turn into a mold infestation within a few days. To minimize your losses, 911 Restoration of Chico is open 24/7/365, so we can assist you the moment you need water damage restoration in Corning. Whether you're dealing with flood damage or ceiling leaks, we will respond within 45 minutes of receiving your call. Our technicians will arrive ready to begin same-day, water damage repairs, which we always start by giving the property owner a free inspection and estimate.
911 Restoration of Chico wants to make sure you are comfortable with the water restoration services conducted on your property. We understand this is a chaotic time, and our team will put your mind at ease by guiding you through the entire repair process.
Not only will we facilitate all the water damage restoration, but our staff members will help you file your insurance claim. We consistently offer affordable, high-quality restoration to ensure our services are available to everyone in the Corning community.
While 911 Restoration is a nationwide restoration company, each branch is locally owned and operated by technicians who understand how the regional weather patterns impact properties in Corning.
Call us at (530) 214-5391 and please allow us to offer you a free visual inspection.
You can feel confident when you hire 911 Restoration of Chico, knowing that our entire water damage company is licensed, bonded, and insured for your protection. Along with providing financial security, we also employ IICRC certified professionals.
There is no situation too difficult for our team to handle. So, call 911 Restoration of Chico today! We will give you the peace of mind you need to get through any water disaster!
Understanding the Signs of Subfloor Water Damage
The subfloor is the solid material underneath the floor inside your home or business. It is attached to your properties floor joists and is a base for your carpet, tile, wood, or laminate.
Excessive moisture from pipe bursts, plumbing leak, flood damage, or humidity typically caused damage to the subfloor. Once you notice problems with the subfloor, it is crucial to receive immediate water damage restoration; otherwise, you may risk more extensive issues.
If you notice a soft spot on your flooring, it may indicate that the panels underneath have weakened due to water damage, rot, or mold. Creaky, bouncy floorboards are also signs of panel weakening and warping.
A leaking ceiling may also impact your subfloor. Any leak can point to a more significant moisture problem throughout the property. Drywall is very porous, so a slow, ceiling leak can soak into the material and travel down to the subfloor.
Mold is the most common byproduct of water damage, and it can infest your subfloor within a matter of days. Since mold can spread so quickly, emergency water damage restoration is vital to your recovery.
If mold has already started to spread, you may notice a musty odor permeating your home or business. Fortunately, our repair techs are experts at both water and mold removal, so you can trust us to address both problems when called to your property.
Call us at (530) 214-5391 and learn how we can help.
The best way to save your subfloor is to call 911 Restoration of Chico the moment you notice any mold, leaking, or flood damage in Corning. Our technicians will make sure you receive comprehensive water damage restoration that deals with all aspects of the situation.
Our Water Damage Company Approaches Every Job with Professionalism and Respect
Your home is your safe haven, and it must stay safe and secure for you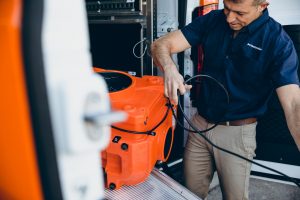 and your family, regardless of the presence of water damage.
911 Restoration of Chico understands the urgency of situations involving leaks, flood damage, or mold, and our technicians will never make you wait long for help.
Our entire team will stay by your side throughout the water damage repairs, assisting you with anything you need, including the insurance logistics. 911 Restoration offers free insurance consultations to ensure you understand the coverage you are entitled to receive.
The information your insurance provider receives will determine the financial aid they provide. To ease your mind, our onsite technicians will help you take inventory of your losses and submit your insurance claim for you. We will also directly bill your insurance company.
When you work with 911 Restoration of Chico, you will receive help from a team that cares and understands what you need from a restoration company. Call us at (530) 214-5391 and learn how we can help.
Servicing the cities of Anderson, Bella Vista, Cottonwood, Douglas City, French Gulch, Igo, Millville, Mineral, Oak Run, Palo Cedro, Paynes Creek, Platina, Redding, Shingletown, West Tehama County, Whitmore, and the surrounding areas.