Water Damage in Paradise
911 Restoration of Chico understands that water damage needs to be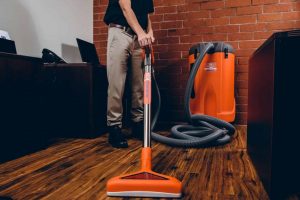 addressed just as quickly as forms. The longer you wait to mitigate the problem, the more damage will develop on your property. When you need water damage restoration, 911 Restoration of Chico will respond within 45 minutes of receiving your call. Our technicians are available 24/7/365, so you never have to wait to reach out for leak repairs or flood cleanup. Day or night, we will spring into action on a moment's notice to administer water removal and drying services.
We realize how important it is to know all the necessary information regarding the water damage repairs before any work takes place. Our technicians want you to feel comfortable with the restoration strategy, which is why we always offer free inspections and estimates to property owners.
Once we determine the extent of the property damage, our professionals will immediately begin the water extraction and repair procedures. We offer same-day services for all water-based emergencies to minimize your losses as much as possible.
911 Restoration of Chico is a locally owned and operated restoration company with a staff that expertly understands how the weather patterns in Paradise impact homes and businesses.
When you hire our team, you can feel confident knowing that experienced, knowledgable professionals are restoring your property. So, call 911 Restoration when you need expert water cleanup today!
Understanding the Effects of a Pipe Burst
Usually, pipe bursts occur in freezing climates when the temperatures drop so low that they freeze the pipes in your plumbing system. However, pipe bursts in Paradise still happen, but for different reasons.
The summertime heat can cause water main bursts. Even if your pipes are underground, they are still susceptible to rupturing and created extensive flood damage.
While the flood damage created by a pipe burst can be monumental, other problems may arise.
If you are unaware of the pipe leak before the rupture happens, you could see a significant spike on your water bill. Since leaks are hard to spot, you may find that you have paid for unused water for a considerable period, resulting in hundreds of extra dollars.
Your water bill isn't the only thing that can feel the impact of a leaking plumbing system. Mold is the top concern when dealing with leak and flood damage. Not only will mold infest walls, floors, and ceilings, but the spores can pollute the indoor air and create health risks.
With mold and water damage on your property, you may eventually see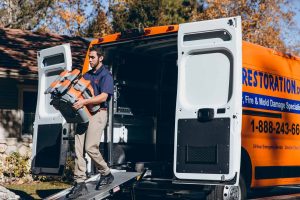 the effect on the structural integrity of your home or business. The increased water can warp drywall, rot carpet, and erode support beams.
Fortunately, our technicians understand the urgency of situations involving pipe bursts and flood damage in Paradise. You can count on us to arrive quickly to conduct emergency water damage restoration and mold removal.
So, call 911 Restoration of Chico at the first sign of a water leak on your property. Our technicians will give you peace of mind by providing high-quality, affordable water restoration today!
Water Damage Restoration From a Team that Cares and Understands Your Needs
Whether you're dealing with a home flooding issue, ceiling leak, or mold infestation, 911 Restoration of Chico will guide you through the water damage and into a Fresh Start.
There isn't a problem too big for us to handle. We are confident that our technicians will get your property looking better than new.
Not only will we completely repair your property, but our professionals will help you with all the insurance procedures. 911 Restoration offers free insurance consultations if you need assistance understanding your policy.
We will file your claim for you, directly bill your provider, and help you take inventory of your losses. The information your insurance company receives will determine the coverage they provide you.
Our onsite technicians will make sure your insurance provider gets a detailed report of the damage to your property and belongings. We will do everything we can to keep your out-of-pocket expenses as low as possible.
For 911 Restoration of Chico, customer service is an essential part of the water restoration process. So, call the water damage company that will successfully lead you to the Fresh Start you deserve today!
Servicing the cities of Anderson, Bella Vista, Cottonwood, Douglas City, French Gulch, Igo, Millville, Mineral, Oak Run, Palo Cedro, Paynes Creek, Platina, Redding, Shingletown, West Tehama County, Whitmore, and the surrounding areas.