Water Damage in East Tehama County
East Tehama County experiences dry, hot summers and wet, cold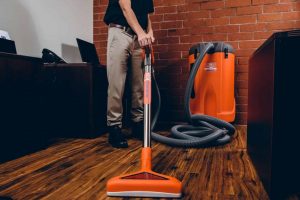 winters. Even though there isn't an unusually high level of precipitation, when the area does receive rainfall, there is the chance of flash floods, ceiling leaks, and plumbing overflows. 911 Restoration of Chico realizes our experts need to address water disasters like these immediately. To ensure you receive the best help possible, our technicians are available 24/7/365 and guarantee to arrive at your door within 45 minutes of receiving your call. We always start the water damage restoration by providing the property owner with a free inspection and estimate. 
As a locally owned and operated restoration company, our repair techs understand how the weather in East Tehama County impacts homes and businesses. You can trust us to design a water damage restoration plan specifically for you.
911 Restoration of Chico wants you to feel comfortable with the water removal process from start to finish, which is why we approach every job with professionalism and respect.
Customer service is just as important to us as the flood cleanup services, if not more. Keeping you safe and secure is the top priority of every staff member, and we are ready to prove our dedication to you.
If you need help with your insurance claim, our professionals will offer you a free insurance consultation. We will make sure you understand your policy and coverage, so you receive the financial aid you deserve.
Our technicians will be by your side until your property looks better than new. So, call 911 Restoration of Chico if you discover leak or flood damage in East Tehama County. We will show you that a Fresh Start is possible today!
Detecting Hidden Leaks and Water Damage in Your Property
When you hear about water damage, you probably think of water stains on walls or house flooding issues. While sometimes the destruction is in clear view, more often than not, the problem is hidden deeper within the property.
It is crucial to locate a water leak quickly. The longer the moisture issue persists, the more it will create, and you might find yourself dealing with the even bigger problem of mold.
The best way to stay on top of water damage in your home or business is to look for signs. Keep in mind, they aren't always as clear as you might think, so it's essential to examine your property up and down.
You know how your house smells. If you start noticing different odors, especially a must scent, then that might be a sign that you have a broken pipe somewhere on the property. 
Discoloration eventually follows a water leak. These watermarks aren't always out in the open, so make sure to check the perimeter of your property. Leak and flood damage will usually leave yellow to yellow-orange looking stains.
Once the leak starts filling up an area of your ceiling, the drywall will begin to sag. Once you notice a sagging ceiling, also known as a water bubble, you only have a short time until the drywall breaks and dumps water into the room.
At any point, you can call our technicians to provide you with a free inspection. We are ready to conduct water damage restoration in East Tehama County on a moment's notice, ensuring you receive the help you need to make a full recovery.
From Pipe Burst Repairs to Flood Damage Cleanup, We've Got Your Back
Aside from leaks, there are many other ways in which water can infiltrate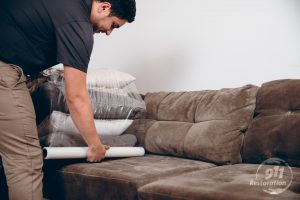 your property, often without you knowing until the damage is apparent. Old plumbing systems can lead to pipe bursts, flood damage, and leaks.
Although you may call us immediately to conduct water damage restoration, the moisture problem may be older than you think. Our technicians usually discover mold in walls and ceilings during the water removal process.
Fortunately, our repair techs also specialize in mold removal. We will conduct thorough decontamination techniques to ensure your property passes our mold clearance test.
We take mold seriously, not only because of the property damage but due to the health risks presented by spores. If you inhale mold particles every time you are inside your home or business, then you may experience coughing, sneezing, itchy eyes, and respiratory issues, among other symptoms.
911 Restoration of Chico aims to keep you safe under all circumstances. So, call our technician today to receive the expert water damage restoration and mold removal you need to make a Fresh Start!
Servicing the cities of Anderson, Bella Vista, Cottonwood, Douglas City, French Gulch, Igo, Millville, Mineral, Oak Run, Palo Cedro, Paynes Creek, Platina, Redding, Shingletown, West Tehama County, Whitmore, and the surrounding areas.